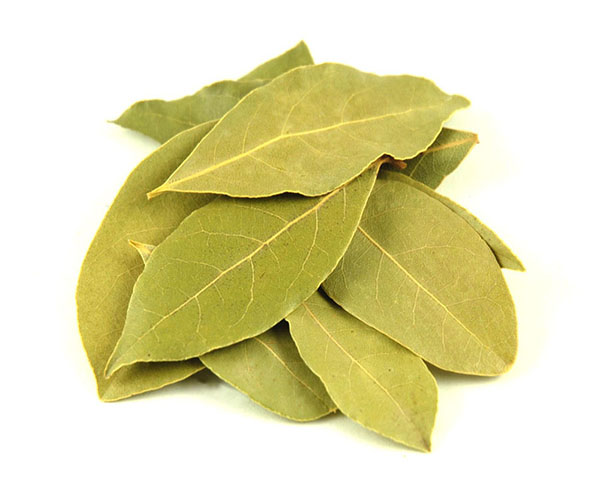 TURKISH BAY LEAF – LAUREL LEAVES
Turkish Bay leaf is an aromatic leaf commonly used in cooking. It can be whole or ground dried pieces of the plant.
Turkish Bay Laurel is also calling by botonical latin name as (Laurus nobilis) Fresh or dried Turkish bay leaves are used in cooking for their distinctive flavor and fragrance. The leaves should be removed from the cooked food before eating. The leaves are often used to flavor soups, stews, braises and pâtés in Mediterranean and Latin American cuisine. The fresh leaves are very mild and do not develop their full flavour until several weeks after picking and drying.
Turkish Bay Leaf spice used in pickling and marinating and to flavour stews, stuffings, and fish, bay leaves are delicately fragrant but have a bitter taste. They contain approximately 2% essential oil, the principal component of which is cineole. The smooth and lustrous dried bay leaves are usually used whole and then removed from the dish after cooking. They are sometimes marketed in powdered form. Bay has been cultivated since the ancient times.
Cultivation of Bay Leaves
Bay leaf tree was probably first grown in Asia Minor. Today, the laurel tree grows all over the Mediterranean. Turkey is one of the main exporters. Because of its poor resistance to freezes, laurel cannot be grown outdoors in more Northern regions. Contrary to some other originally Mediterranean plants, the common cultivation in medieval monasteries has not lead to more hardy breeds.